Retrofit Windows Replacements
Modern technology has taken window production to an unprecedented level. Replacing older, less energy-efficient windows can save an average of 40% on energy costs, while lowering the maintenance, and improving the overall appearance of your home.
---
Styles of Windows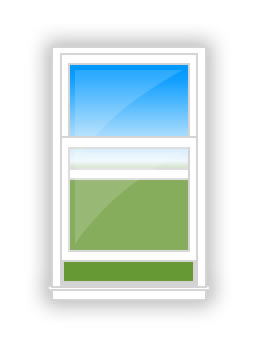 Double hung replacement windows a classic look when traditional window styling is important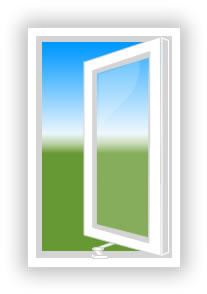 Casement replacement windows (also referred to as crank-out windows) the most ventilation of any replacement window style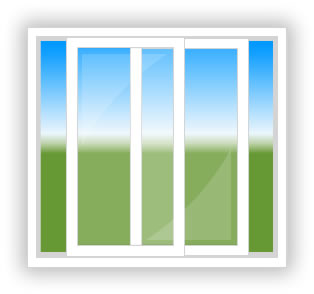 Sliding replacement windows great choice when a projecting window may interfere with walkways, patios or decks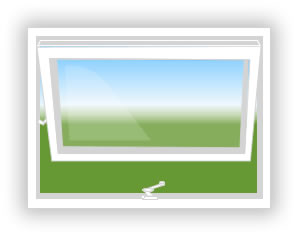 Awning replacement windows let in fresh air, even on rainy days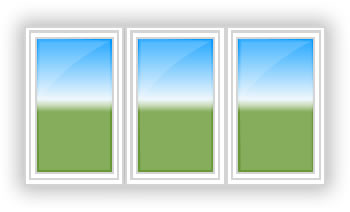 Picture window combinations match or change your homes appearance with stand alone picture replacement windows or combining picture windows with other window styles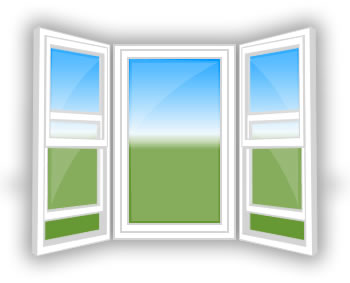 Bay replacement windows make your home feel larger and look brighter by including a bay window or bow replacement window
Shaped replacement windows choose from more than a dozen specialty replacement window shapes and styles
Types of Frames
Wood Frames
WOODCLAD™ SERIES FIBERGLASS WINDOWS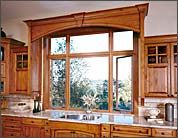 These fiberglass windows satisfy both the architectural purist and the realist. You get a carefree fiberglass exterior, plus the beauty of a wood interior. And we do mean beauty. Our windows feature furniture-grade, clear, vertical-grain Douglas fir. Without a nail hole or staple on them. What's more, since we use solid stainless steel screws throughout, there's nothing to corrode or rust. Ever.
You can stain our wood interiors clear or finish them to match existing woodwork in everything from a maple to a cherry appearance. For the exterior, you can order Milgard WoodClad windows in seven baked-on standard exterior colors. A wide selection of hardware and grid options is available.
Aluminum Frames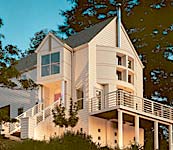 Architects and builders have long appreciated aluminum windows for their overall strength, lasting value, and ability to configure into large combinations to maximize views. Milgard takes aluminum windows a step further by treating them as a design element — not just a low-cost alternative. As a result, our unique aluminum windows are found in projects ranging from entry-level homes and multifamily projects to high-end custom homes and light commercial applications.
Standard Aluminum Windows
Sealed, mechanically-joined corners stay square and true over years of use — keeping your home dry year-round.
Clean, narrow sight lines with the strength and stability only aluminum can provide.
Milgard SunCoat® Low-E glass for superior energy savings and protection against fabric fading.
A spring action lock that automatically locks when you slide the window shut.
Industry-leading Full Lifetime Guarantee.
Thermally-Improved Aluminum Windows (Additional benefits):
Improved thermal rating for even higher energy efficiency.
High performance thermal-break frame design.
C-30 or higher structural ratings.
Ideal for light commercial buildings (schools, restaurants and government).
Vinyl Frames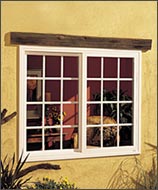 Homeowners have been choosing vinyl windows more and more due to the wide range of styles available, their scalable pricing, and the extremely high efficiency they offer.
Meets or exceeds ENERGY STAR® standards for all climate zones.
Integrated SmartTouch™ lock won't obstruct views.
Multipoint locking systems for casement and awning windows.
Certified to meet or exceed the industry's toughest forced entry codes.
Milgard SunCoat® low-e glass standard for superior energy savings.
Optional advanced energy efficiency package – includes Milgard's SunCoatMAX™ low-e glass and advanced warm edge spacer technology providing additional comfort in extreme weather conditions and superior energy savings.
Available in white or tan in 7 styles.
Get started today!
You can customize your replacement windows with a wide selection of colors, wood species, hardware, grilles and screens. New windows will refresh your home.
If you'd like help with your decision-making, we're always happy to schedule a complimentary in-home consultation.
---